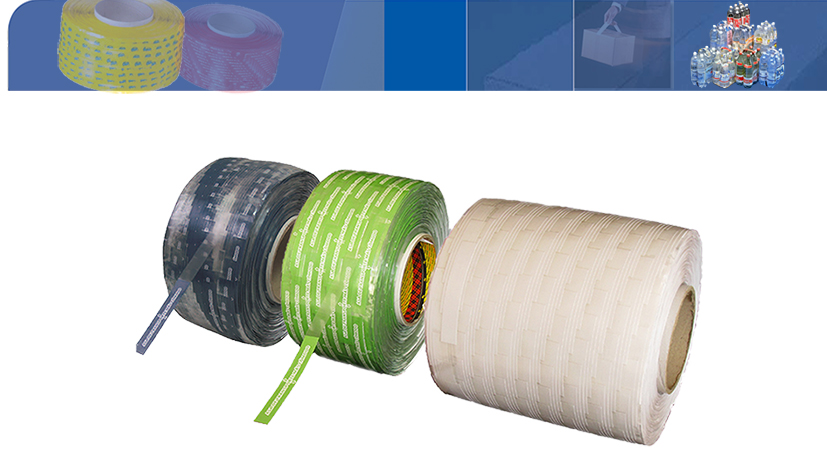 Laminated Cross Wound Roll
For automatic application equipment, this jumbo roll with laminated cardboards proper for long machine running times.
Our In-house manufacturing allows us to make size of carry handle tape suitable for customer needs.
Laminated Plain Roll
For manual application, our In-house manufacturing allows us to make any size of carry handle suitable to customer needs.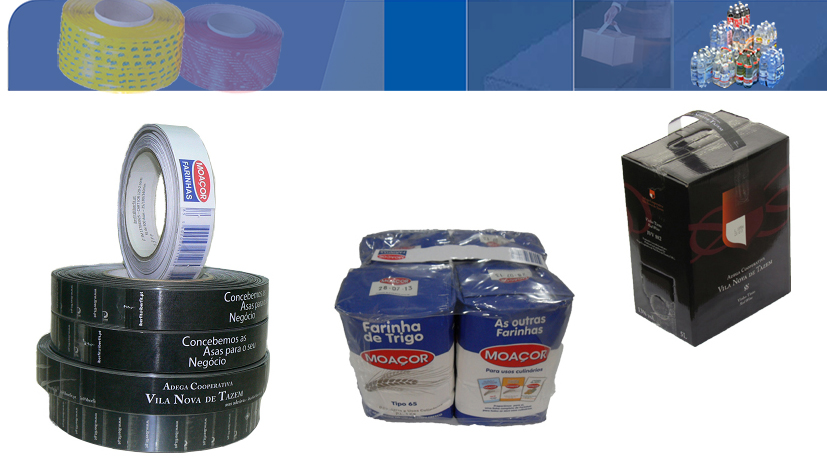 Both Laminated Cross Wound Roll and Laminated Plain Roll are made with 3M 9009 HP plain tape. The 9009 tape is a high performance tape featuring a durable ScotchPro™ film backing that is very strong in longitudinal direction and an aggressive hot melt solvent-free adhesive. The adhesive is specifically formulated to be suitable for high shear performance carrying tape handles. This high performing tape gives excellent adhesion to most plastic overwraps.
Table Dispenser
The Table Dispenser allows the specific length cutting of carry handles. This dispenser is designed to small series production, promotional packaging and to replace an occasional machine misplaced carry handle. Its weight is 1,8 Kg and length is 50cm.
(If you can't see the movie controls, right button click over it and shoose "Show controls" option)